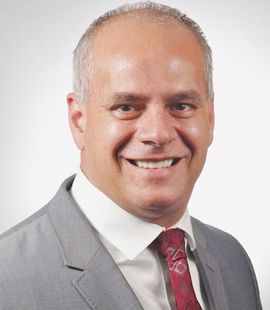 Contact Rick
Phone: 403.999.1397 (Cell)
rick@themckelviegroup.com
Have a Question?
Submit Your Question Here »
Rick Easthope
Rick is a born and raised Calgarian who has a great appreciation for Calgary and it's abundance of Real Estate opportunities. He has over 15 years of professional sales and negotiating experience and has earned a solid reputation for looking after his clients. Rick has experience buying and selling incredible homes in various locations and price ranges and owes his success to his exceptionally loyal clientele, personal referrals and repeat business.
Rick continually challenges himself personally and professionally and has been trained and inspired in sales by some of the best. He provides first-class service, whether giving clients an honest opinion about a home or negotiating the best deal on their behalf. He also has a competitive edge and a client base that extends worldwide, both which are crucial components in any Real Estate market. Rick is fortunate to be part of a highly-skilled office team who work together to share their in-depth knowledge of the business while supporting clients throughout the complex Real Estate process.
Rick measures his success on the relationships he builds throughout the buying and selling process. He thoroughly enjoys sharing his knowledge with others and you can be assured he will provide you with exceptional service, helping you meet your real estate goals. He is always reachable and can help you understand exactly what it will take to buy or sell your home. His sincere and realistic approach combined with his professionalism and integrity makes him an obvious choice when considering who to hire as your realtor.
Rick, his wife Shari and their two boys have settled in northwest Calgary and have been fortunate to live in a community close to family, friends and wonderful neighbours. A sportsperson by nature, you will find Rick golfing, fishing, playing hockey, dirt biking and coaching his sons in his spare time.